Sermon for Sunday, August 26th 
"A Constant Temptation"
Hebrews 3: 1-19 & Hebrews 4: 1-16
By Pastor Bob Young
This Week at Rafter J:
Sunday, August 26th -Worship Service 10 am, Youth Bible Study 10:30 am, Children's Church 10:30 am, Open Arena 1 pm – 5 pm 
Monday, August 27th – Open Arena, General Public 7 pm  
Tuesday, August 28th –                     
Wednesday, August 29th – Celebrate Recovery 7 pm – Spiritual Inventory II                                 
Thursday, August 30th – Buck-Out 7 pm  
Friday, August 31st – Arena Not Reserved                                            
Saturday, September 1st – Area Not Reserve
Other Information: 
Sunday, September 9th– New Bible study starting!  Studying the book of Isaiah.  6 pm in the CR room.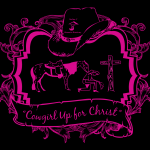 Saturday, September 29th – 1st Annual Garage Sale, bring your unwanted items to Rafter J for the sale.  Make sure everything is clean and have prices on the item.  WE Welcome anyone wanting to volunteer to help.   Please talk to the Women's Ministry Group.
Mark your calendar for Saturday, November 3rd – Horse Power for Kid's Benefit.  All proceeds going to The Kaufman CountyChildren's Advocacy Center.  Special guest speaker is Elsie Frost.  Carnival, Motorcycle Run, Trail Ride, Youth Buck-Out, and live music.  Volunteers will be needed for this day.  Rafter J is partnering with Kaufman County Cowboy Church and other churches.  Please see James Burt, Terry Carter, Janie Collins, Shirley Mc, Red, or Skip, if you have questions.  More info in coming weeks.