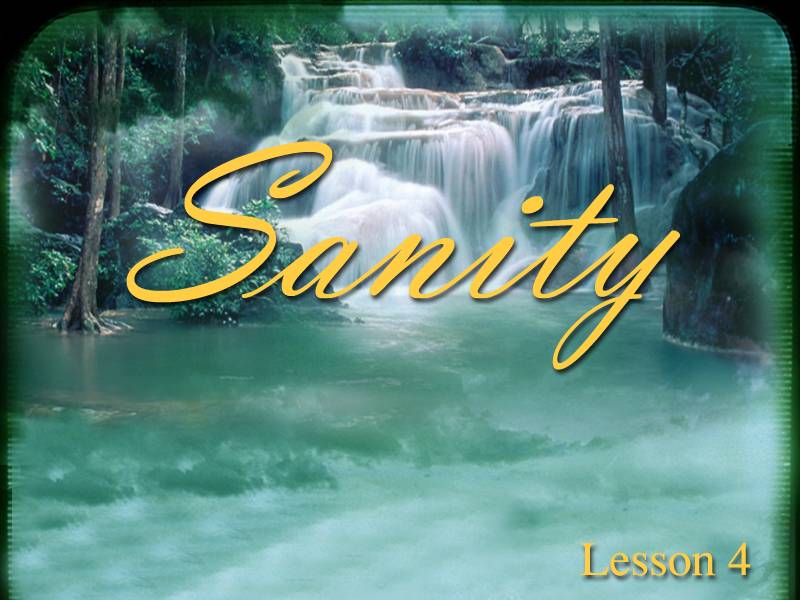 Meal Served at 6:15 pm – 6:45 pm
Large  group starts at 7 pm (age requirement 15 years and older)
Small groups start at 8 pm (age requirements 18 years and older) 
Principle  2:  Earnestly believe that God exists, that I matter to Him, and that He has the power to help me recover. 
  "Blessed are those who mourn, for they  shall be comforted"  (Matthew 5:4)
Step 2:  We came to believe that a power greater than ourselves could restore us to  sanity.
 "For it is God who works in you to will and to act according to his good purpose"  (Philippians 2:13)
Insanity
has been described as "doing the same thing over and over again, expecting a different result each time."
Sanity
has been defined 
as "wholeness of mind; making decisions based on the truth."
The following are some of the gifts we will receive when we believe that Jesus has the power and will restore us to SANITY!
Y
our Higher Power, 
Jesus Christ
, 
loves
 you just the way you are!
Small groups Focus Question: 
 What do you keep repeating over and over again expecting a different result?  
What are you looking for?