About Greg McDougal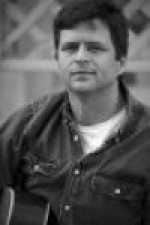 http://www.gregmcdougal.com/about-greg-mcdougal-and-family/
Greg McDougal is a singer/songwriter currently nominated for the 2007 Inspirational Country Music Award's New Artist of the Year and his debut CD…'The Work of a Carpenter' is up for Album of the Year. Funny thing though…his CD was recorded for the sole purpose of raising the necessary funds to build his children an allergen free home. ( 3 of the 4 are diagnosed with Cystic Fibrosis ) not to return to the music business. This recent musical success is not new to Greg, just quite unexpected. In the 1990s…Greg was writing songs for EMI Nashville publishing and pursuing a record deal with Henry Paul of BlackHawk as his producer.  He also had a song recorded by John Michael Montgomery.
Simply stated…his first son was born with a hole in his intestinal tract, subsequently diagnosed with CF and it was in this circumstance that God got Greg's attention and redirected his life. Having spent the last 8 years as a home repair contractor…Greg and his wife Diane have been blessed with 4  precious babies.
A little over a year and a half ago, their oldest son Jeffrey began having a struggle and the Doctors had some very serious things to say. In a moment of a desperate cry to God for help…Greg knew what had to be done. With Cystic fibrosis primarily affecting the respiratory system, Greg and Diane have launched an effort to build a special allergen free home. ( go to www.ahouseformykids.com ) A house that has been built with all of their children's health concerns in mind. One that will be least likely to grow any mold, and that has a high filtration system to clean the air, no carpet, etc.
Having spent the last 18 months trying all he can do to bring attention to their cause, Greg attended the 2006 ICM Awards Convention hoping to sell a few copies of his CD 'The Work of a Carpenter'. What he found was a new group of friends warm and welcoming.  Prayer warriors with only one goal in mind…that is to spread the gospel of Jesus Christ through what is now called…Inspirational Country Music.
Sent with LOVE from the Buck-Out Ministry